New ATV / UTV Trailers Near Milwaukee
Visit more trails in Illinois and Wisconsin with a new trailer for your ATV or UTV! Replace loading time for trail time with a new ATV trailer from Hanna Trailer Supply. Our selection of ATV/UTV utility trailers in southern Wisconsin cannot be matched by other retail chains. Our Triton side-loading ATV trailers are perfect for 1 to 3 vehicles. We even build custom-to-spec off-road ATV trailers that fit your needs. Call 414-762-7950 for pricing and options or buy one of our standard models above.
Not everybody has the luxury of living on a property with multiple acres of ATV trails. Sometimes you need to drive a few hours to find the best spot to kick up some dirt with your friends and family. That is why we stock everything from a small two single place ATV trailer to a 6.5'x12' side loader 3 place ATV trailer. If you want a trailer that can haul not only ATVs but other loads, we suggest having a look at our steel utility trailers with rear ramp gates.
Prices quoted are for cash or check. Credit card adds 2%.
Milwaukee ATV Trailers
Hanna Trailer Supply's Oak Creek inventory covers the gamut for all your ATV hauling needs. Common features you can find on our ATV trailers include:
Aluminum welded pull-out ramps
Rubber torsion axles
Axle grease systems
Treated marine-grade plywood
Molded wire harnesses
Rubber grommet-sealed lights
Trailers: Utility, Cargo, Equipment, More!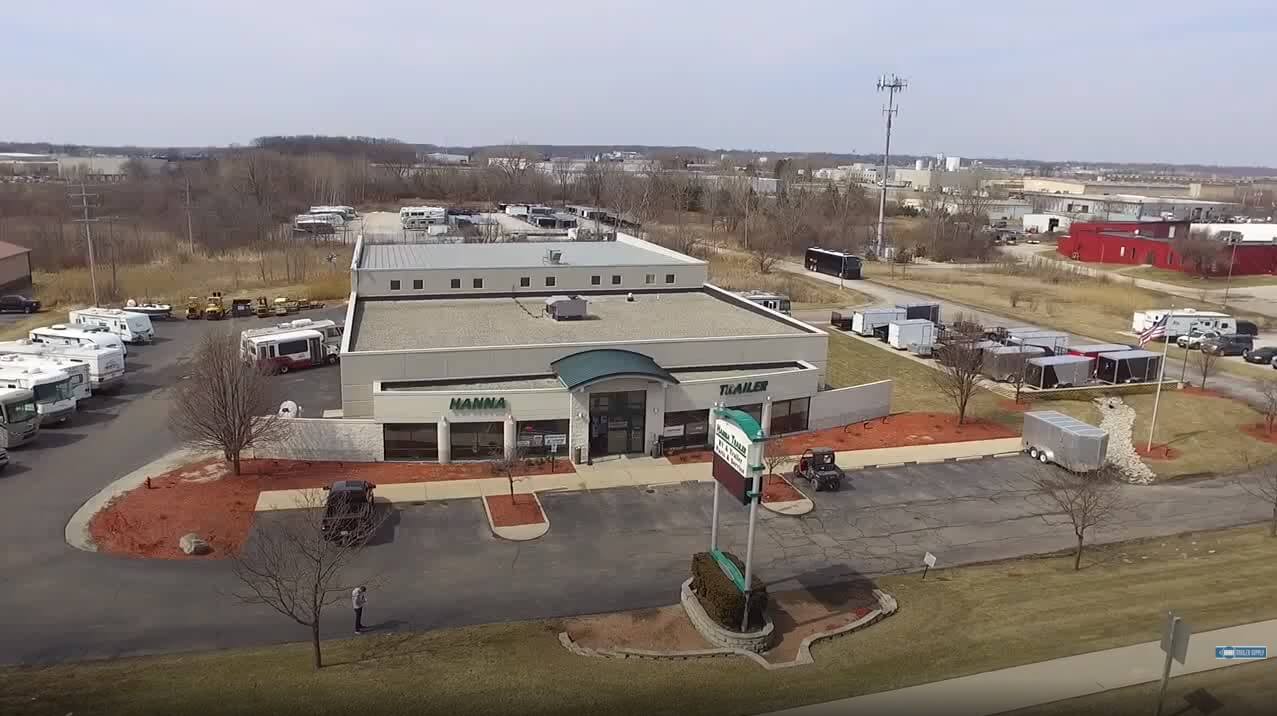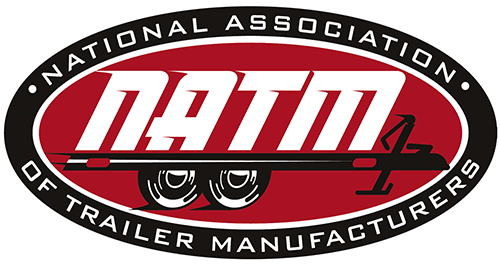 Savings on ATV Trailers
Hanna Trailer Supply is a proud member of the North American Trailer Dealers Association (NATDA), which allows us to pass along additional savings and value-added services to our customers.
ATV trailers from Hanna come with a NATM decal, which signifies the trailer is compliant for safety and performance according to the National Association of Trailer Manufacturers (NATM). The decal is the only way a trailer-buying customer can be certain that a trailer complies with all Federal Motor Vehicle Safety Standards (FMVSS), as each of these manufacturers must complete their compliance consultation every two years. View consumer information from NATM.
Trailers for ATVs and Everything Else
Hanna Trailer Supply carries trailers that suit your needs. See more of our offerings including:
Frequently Asked ATV/UTV Trailer Question
What size trailer do I need for an ATV?
Most ATVs weigh 200 to 900 pounds depending on their size and can be anywhere from 45" to 50" wide. In order to safely carry an ATV, your trailer needs to be at least 6'X10' and able to withstand the weight. Hanna RV carries trailers ranging in size from 6.5'X12.5' to 72"X14''.
Wisconsin's Dealer for ATV/UTV Trailers
Hanna RV ships parts across the nation from Chicago to California and our store in Oak Creek just south of Milwaukee is visited each week by customers from across the Midwest, drawing the majority of our customers from the greater Wisconsin area.

Prices quoted are for cash or check. Credit card adds 2%.