Milwaukee's Trailer & RV Experts - Hanna Trailer Supply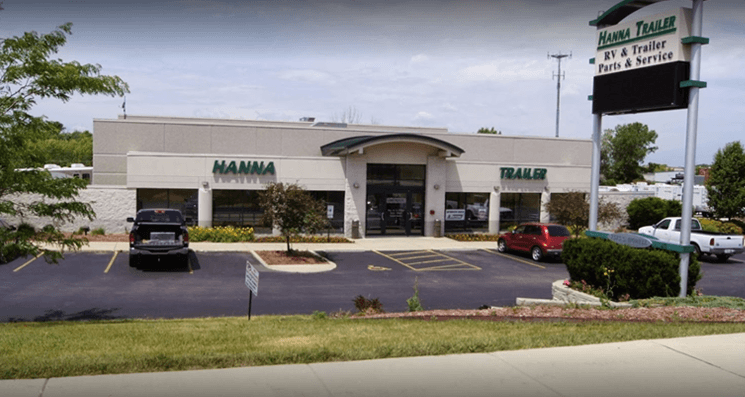 Hanna Trailer Supply is a full service RV and trailer sales and service company offering quality trailers, trailer parts, and trailer services in Milwaukee, Chicago, and throughout the Midwest. With Wisconsin's largest trailer parts show room and a service department of professional technicians, Hanna Trailer Supply offers solutions for all your hauling needs.
Hanna Trailer Supply was founded by Dan and Lola Hanna in the 1950s. Originally located on 6th and Layton on Milwaukee's Southside, Hanna Trailer Supply was a small do-it-yourself parts store for Milwaukee RVs, campers, and van conversions. With a reputation for superior customer service and the best name brand Milwaukee trailer parts inventory, Hanna Trailer Supply flourished from a Milwaukee Southside corner business to a leading trailer parts and service provider in the Midwest.
Hanna Trailer Supply outgrew their original facility and relocated to Oak Creek in 2003. At the Oak Creek trailer facility Hanna Trailer Supply built the largest Wisconsin RV and trailer parts showroom fulfilling the hauling needs of customers throughout the Midwest. Today Hanna Trailer Supply's bottomless Milwaukee trailer part inventory is hauling in customers on the national level.
Experience the online convenience of shopping Wisconsin's largest supplier of Chicago RV, trailer, and snow plow parts and repair services from the comfort of your home. Call Hanna Trailer Supply at 414-762-7950 to speak to an experienced Chicago trailer specialist about improving your next vacation, hauling job, or snow removal service. For all your recreational vehicle, trailer, snow plow, or salter equipment needs in Milwaukee, Chicago and throughout Wisconsin and Illinois choose Hanna Trailer Supply.