We Perform RV Services, Repairs and Inspections in the Following Areas: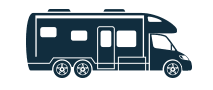 RV Coach Services
Appliance Repair
Plumbing
Electrical
Awnings - Service & Installation
Leak Detection
Leveling Systems
Roof Top Air
Basement Air
Furnaces
Water Heaters
Fresh Water Systems
Sanitation Service
L.P. Systems
Satellite/Antenna Systems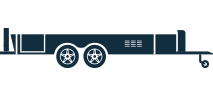 RV Chassis Services
Tune Ups
Fuel Injector Cleaning / Replacement
Air Filters
Drive Belts
Alternators
Brakes
Electrical
Tires
Generator
Service
Suspension
Exhaust
Towing Systems / Trailer Hitches
Roof Repair / Maintenance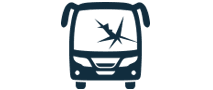 RV Body Shop Services
Welding
Fiberglass
Collision Repair
Window & Glass Replacement
Water Damage Repair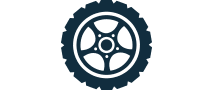 RV Maintenance
Electrical
Tire / Wheels
Bearing Repack
Brakes
Suspension
Oil Changes
Safety Inspections
L.P. Gas Propane Tank Fill
Recently Completed Work at the Shop: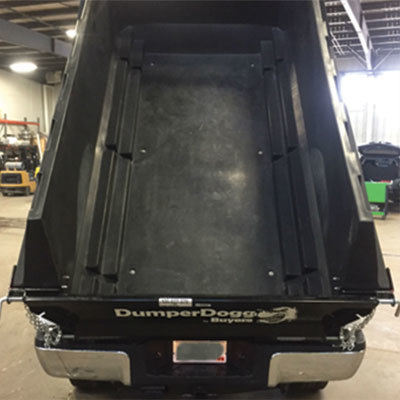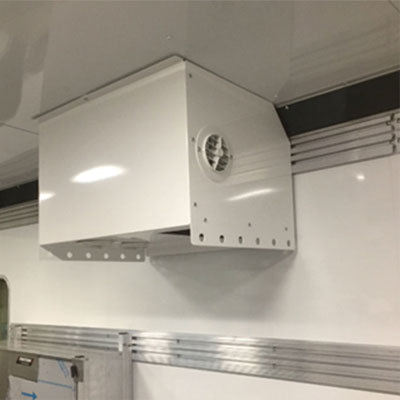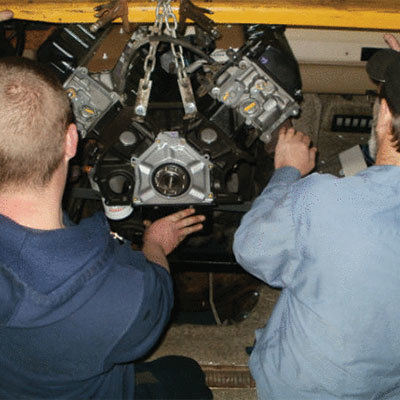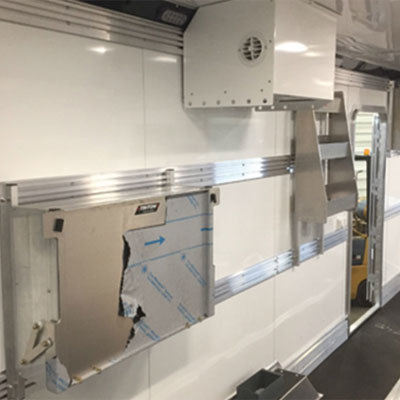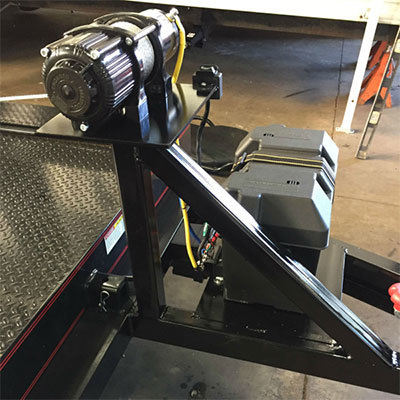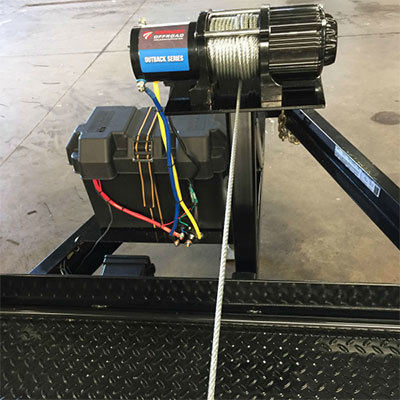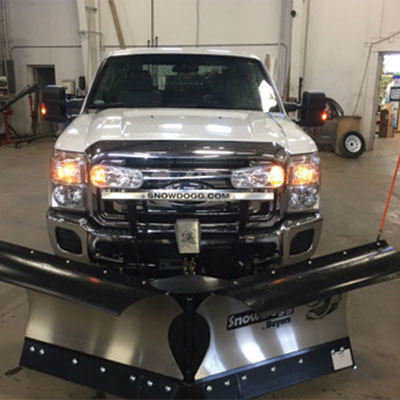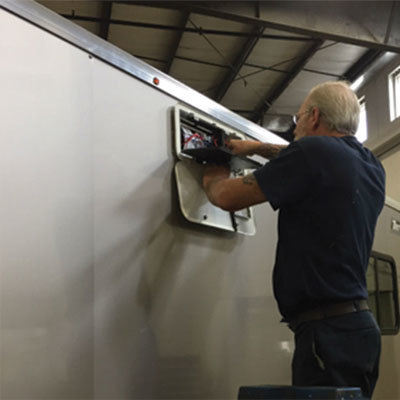 RV Repair and Inspection Services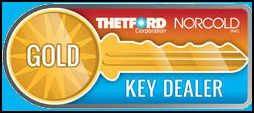 Choose Hanna Trailer Supply for all your RV repairs and inspections. We have the repair knowledge and parts inventory to service all makes and models of RVs, motor homes, campers, and travel trailers. Our service technicians are certified to service your RV''s coach service systems, chassis, body, glass, wheels, and suspension. From welding the underbody, to repairing surface fiberglass, our service technicians repair the broadest ranges of damages.
Prepare for your next trip with our RV and motor home inspection service. You'll travel comfortably knowing that the best RV service technicians gave your vehicle the green light.
RV Appliance Repair
Chassis Service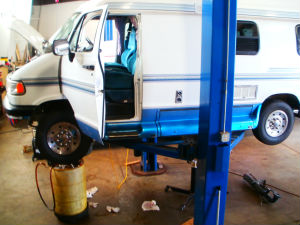 Our expert technicians work on all makes and models of motorhome chassis, including: Ford E350, E450, E550, F Series (like the F-53), Chevrolet G30 & P30, Dodge, Workhorse, Sprinter, Freightliner, Spartan, John Deer, Navistar, International and Oshkosh.
Hanna Trailer Supply offers our clients tune-ups on their vehicles as well. Our certified technicians perform maintenance services such as fuel injector cleaning, replacement of dirty air filters, drive belts, u-joints, coil and leaf springs. Our technicians also replace shocks, ball joints, tie rods, Firestone air bags and tires. Schedule an appointment for a new alignment or our emissions check services. Hanna RV's expert technicians also do more labor intensive jobs, such as water pump replacement, transmission replacement and engine replacement. Our expert service technicians diagnose electrical issues, check engine lights, drivability issues and rough running. If your battery or alternator needs replacement, our specially trained technicians are able to take care of that for you.
Gas Engine Repair / Replacement
View our recent work to see gas engine repair and replacement photos!
Awnings
We service and install awnings from top brands like: A&E by Dometic, Carefree of Colorado, Zip Dee, 12 volt models (like the Eclipse, Travel'r, & Mirage), Fiesta, Freedom, Pioneer/Pioneer Lite, 8500, Elite 9000/9100. Sunchaser/Sunchaser II, Horizon, Trim Line and more. We service and install awnings on motorhomes, travel trailers, fifth wheels, tent campers and truck campers.
Our expert technicians are able to do custom installations on cube trucks and cargo trailers. We replace awning springs and canvas, as well as window and slide out awnings and covers. Hanna RV also provides cleaning of awning canvas, black streak removal, as well as mold and mildew stain removal. Our expert technicians provide alignments and adjustments for awnings to ensure perfect operation.
Most common damage to awnings is caused when an RV owner gets caught in a storm and does not have time or forgets to roll up their awning. Awnings should be stored when wind reaches 15 mph or higher.
Hanna RV's expert technicians also perform installations of Add–A–Rooms. Installing a 12 volt electric awning makes setting up and retracting your RV awning as easy as the push of a button. Carefree and A&E have retro fit kits available to upgrade your existing manual awning.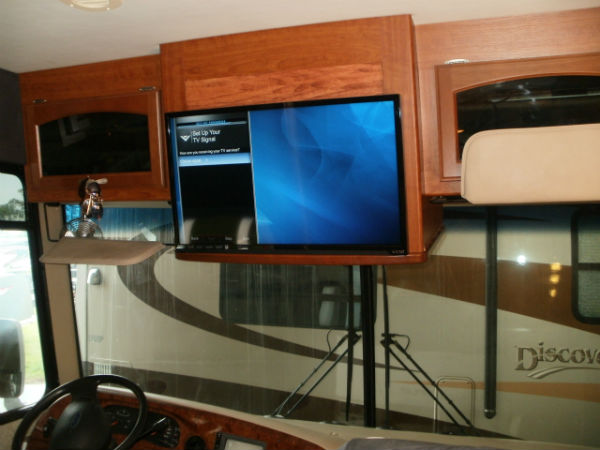 Satellite and Antenna
Hanna RV offers sales and service, troubleshooting and repair of popular satellite or antenna brands like King, Dome, and Winegard.
The most popular services offered include expert installation of stationary and in-motion satellite domes on motorhomes. In-motion satellite domes allow for viewing your favorite Direct TV or Dish Network shows while driving down the open road.
We also provide custom installation, interior TV mounting and satellite hook-up to provide perfect satellite TV viewing during your RV travels.
RV Fresh Water Systems
Proper winterization of fresh water systems is critical to prevent expensive repairs due to long Winter storage. Hanna Trailer Supply offers winterization services in fall and de-winterization services in Spring to protect and prepare your fresh water systems. We can also complete water pump replacements and water heater by-pass kit installation.
Our expert technicians perform full cleaning and sanitization services for your fresh water systems, as well. This is critical to prevent odors and make sure your drinking water is safe. Hanna RV's technicians are highly skilled at repairing broken or damaged water lines and are experienced at working with both Polybutylene and Pex tubing water lines.
Vehicle Towing Systems
Towing a vehicle behind a motorhome requires proper installation of quality tow equipment. At Hanna Trailer, receive an expertly installed towing system with quality products by Remco, Blue Ox, Demco, and Roadmaster. Our service department installs and services vehicle braking systems, like Brake Buddy and the Unified Tow Brake System.
Our highly skilled technicians install base plates and breakaway cables on your tow vehicle and service the wiring on the vehicle end or the trailer end for proper tow lighting. We also perform installations of Remco transmission lube pumps, which allow certain vehicles to be flat-towed.
Trailer Hitches
Hanna Trailer has many years of experience in performing installations of trailer hitches and wiring. Our highly skilled technicians install electronic brake controllers by Tekonsha. Our service department provides removal of old rusty trailer hitches and replacements with brand new Curt Manufacturing powder coated trailer hitches. We work with popular brand names, such as Reese, Draw-Tite and Curt Manufacturing. Hanna RV's highly skilled technicians provide installations of gooseneck and fifth wheel hitches.
Most hitches come in three common trailer ball sizes: 1 7/8", 2", and 2 5/16". We install weight distributing hitches or adjust your current hitch, depending on what you need for proper towing. Our skilled technicians also install friction sway controls and perform electrical diagnostics and troubleshooting.
RV's have complex electronic systems; our expert technicians will be happy to repair your 12 volt and 120 volt electrical systems. Blown fuses, bad circuit breakers, corroded connections, broken and shorted wires are able to be replaced or fixed by our technicians. Repairing bad grounds and finding and repair open circuits can easily be completed with a service appointment at Hanna Trailer Supply's Service Center in Oak Creek, WI.
Roof Repair and Maintenance
Hanna RV's roofing experts maintain and/or replace all types of RV roofing, including: rubber, metal or fiberglass. Leaking RV roofs can cause damage to the roof and side walls and costly mold and mildew deposits. Metal roofs often have seams that need to have the sealant replaced and resealed regularly. Rubber roofs need to be cleaned and conditioned. It is important you use the right products, and Hanna Trailer Supply has the top quality products necessary to get the job done.
A professional 410 Seal Tech Inspection is recommended to be sure to find each and every leak. A technician will start the fan on the Seal Tech machine to pressurize the inside of the coach, then using a soapy solution spray each seam and watch for bubbling which indicates a leak in the roof seams or window molding. The Hanna Trailer Supply Service Center offers this service for $175. RV roof leaks can be particularly damaging from the top down, causing a roof bubble in the underlying fiberglass insulation which is un-repairable. Be sure to protect your RV roof seals to prevent catastrophic damage.
Collision & Body Repair and Painting
Have you backed into something, had a branch or tree fall on your vehicle, or had the misfortune of being involved in an accident? Hanna Trailer Supply has experience in working with all insurance companies to make sure your insurance claim is processed smoothly and to get your RV back on the road. We specialize in fiberglass repair and refinish or aluminum panel replacement, no job is too big or too small. Our technicians will repair your RV or camper to like new condition inside and out, ensuring every detail right down to the manufacturer's decal. If your accident occurs within the greater Milwaukee area, please call our service department and they will be glad to help you arrange a tow to our facility.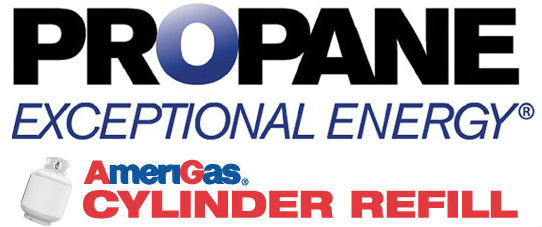 Custom Installations
Hanna Service Technicians have the necessary equipment to complete custom or non-traditional installations of appliances, gadgets and other modifications to your RV, camper or trailer.
Travel Trailer/5th Wheel/Toy Hauler/Camper Axle Re-Alignment
Hanna Trailer Supply's Service Center is equipped with the CorrectTrack Alignment Correction System for camper trailers with leaf spring axles. Our technicians are certified as an Authorized Mobile Outfitters Alignment Center for CorrectTrack installations and other suspension upgrades. If you're an avid RVer or trailer owner, you are well aware of the issues that misaligned axles present. The CorrectTrack alignment correction kit bolts on to your existing axle hangers and strengthens your trailer's suspension providing a smoother ride. With CorrectTrack, tires run cooler and last longer, lessening the chance for tire blowout and/or uneven tire wear. Get better fuel economy and the peace of mind of knowing your suspension is properly aligned.
CorrectTrack is available for single, tandem and triple axle leaf spring suspensions. Using the Mobile Outfitters Laser Alignment tool, the technicians will measure the suspension alignment, and then make the necessary adjustment on the patent pending alignment plate. Each click of the plate adjusts the suspension 1/4-inch. You should know the signs and check your trailer for misaligned suspension by looking for uneven tire wear, excessive vibration throughout the coach while towing and lower fuel mileage on your tow vehicle. If you've identified a problem, please stop by or call to make your appoinment to install CorrectTrack. And keep in mind that during the CorrectTrack installation process, this is the best time to replace axle and suspension hardware that may be worn, such as leaf springs, bushings, equalizers, air ride suspension systems or replacement shocks, self-adjusting brake assemblies and more with quality Lippert Components parts. When choosing to overlap these repairs with your re-alignment, you will save additional time and money on labor costs.
Superior Service Guaranteed
Hanna Trailer Supply is the place for quality trailer repair and inspection services in Southeastern Wisconsin. Our experienced service technicians will inspect and repair your equipment, allowing for optimal performance of your RV or camper.
Our repair technicians service all makes and models of RVs and travel trailers. Eliminate the inconvenience of taking your trailer or motor home to multiple repair shops specializing in only one area of repair. Our service technicians are qualified to service all areas of your vehicle, including coach service systems, chassis, body, glass, wheels, and suspension. From patching cosmetic fiberglass to welding a broken flange, Hanna Trailer Supply specializes in all areas of repair.
We offer quality inspections to identify problems with your RV or camper before they become a bigger issue. Routine inspections prevent potential problems from developing into costlier repairs. Lack of proper maintenance can turn into a costly replacements. For example, a simple engine tune-up can prevent an expensive towing charge. Utilize our expert motor home and trailer inspection services to catch minor repairs before they turn into a major expense.
Before you embark on your annual summer road trip or head off to the Northwoods campgrounds, make sure your motor home is roadworthy with our repair and inspection services. If the clunking from your fifth wheel trailer's wheels grows louder each time you leave the job site, or the fireworks from last year's lakefront fiesta left burn holes in your camper's sleeper, you can rely on us for a quality repair.
Call Hanna Trailer Supply at 414-762-7950 to schedule a service appointment, and we''ll give you peace of mind before you depart on your next trip. Go RVing!
LP Gas Propane Tank Refill
Choose Hanna Trailer Supply as the Milwaukee area premiere location for refilling your LP tanks. We can refill the propane tanks for your gas grill, RV and camper propane tanks, forklift propane tanks and mobile food truck propane tanks. Visit Hanna Trailer Supply, Oak Creek, WI and you will find our propane fill station located next to the southeast corner of the building. Propane or LP gas refills are priced by the gallon, and are available during regular business hours Monday through Friday and Saturdays before 1pm. See just how much you can save by purchasing LP gas by the gallon instead of purchasing through a propane tank exchange. Often times when you exchange a tank, the tank you receive is not completely full. But, when you bring your LP tank to Hanna RV for a refill, you pay for only the amount we pump into the tank on top of whatever gas may still be inside, which will save you money. Ask a member of our friendly staff to top off your propane tank today!
We Perform Trailer Services, Repairs and Inspections in the Following Areas: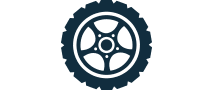 Trailer Tire/Wheel Services
New Tire Installation
Replace Tire Rims
Mount Tire On Rim
Tire Fill And Pressure Check
Tire Leak Detection And Repair
Wheel Bearing Repacking
Wheel Bearing Replacement
Replace Leaking Or Damaged Grease Seals
Installation Of Bearing Buddies
Lug Nut/Lug Bolt Replacement And Proper Torque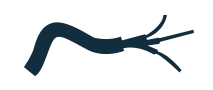 Trailer Lights & Wiring
Trailer Light Repairs
LED Light Installation
Troubleshoot And Repair Damaged Wires
Repair Bad Grounds
Clean And/Or Repair Corroded Connections And Open Circuits
Trailer Rewiring
Trailer Vehicle Wiring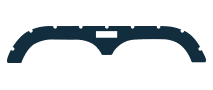 Trailer Axle & Brakes
Axle Replacement
Trailer Brake Service And Adjustment
Electric Trailer Brake Service
Replace Electric Brake Magnets
Brake Drum Replacement
Replace Brake Shoes
Hydraulic Surge Trailer Brake Service
Replacement Of Master Cylinder Or Wheel Cylinder
Brake Line Replacement
Surge Brake Actuator Repair And Replacement
Install Electric Trailer Brake Controller
Install Or Replace Electric Trailer Brake Breakaway Switches And Batteries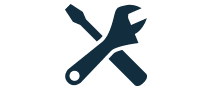 Additional Trailer Services
Leaf Spring Replacement
New Fender Installation
DOT Inspections
Welding
New Trailer Deck Installation
New Trailer Tongue Installation
Trailer Hitch Installation
Trailer Roof Repair
Trailer Aluminum Panel Replacement
Ladder Rack Installation
Install E-Track And Logistical Tie Down Tracks
Install D-Rings And Other Trailer Tie Downs
Cargo Control Device Installation
Trailer Coupler Replacement
Install Trailer Safety Chains
Hanna Trailer Supply's Full Service Trailer Department provides parts and service for all makes and models of trailers:
Snowmobile Trailers
Covered Snowmobile Trailers
Tilt Bed Snowmobile Trailers
Utility Trailers
Landscape Trailers
Enclosed Cargo Trailers
Horse Trailers
Aluminum Trailers
Car Hauling Trailers
Dump Trailers
Concession Trailers
Flatbed Trailers
Gooseneck Trailers
Motorcycle Trailers
Pull Behind Motorcycle Cargo Trailers
Tow Dollies
Triton Trailers
Boat Trailers
Jet Ski Trailers
Personal Watercraft Trailers
Pontoon Trailers
Shoreland'r Trailers
ATV Trailers
Trailer Repair and Inspection Services
Already a sales leader in trailer sales for Triton, MTI, Parker, CargoMate and Matrix Mfg. trailers in the Greater Milwaukee and Chicagoland area, Hanna Trailer Supply provides complete trailer parts and repair services. The Hanna Trailer Supply Service Center services all types of trailers, including: utility trailers, landscape trailers, enclosed cargo trailers, horse trailers, aluminum trailers, car hauling trailers, dump trailers, concession trailers, snowmobile trailers, boat trailers, jet ski trailers, personal watercraft trailers, flatbed trailers, gooseneck trailers, motorcycle trailers, pull behind motorcycle cargo trailers and tow dollies.
Top Quality Trailer Parts
Our service department uses quality replacement parts, from top brands like: Dexter axles, Al-KO axles, Redline Trailer Parts, Dexter brakes, Atwood brakes, Demco brake actuators, Dico brakes, Tekonsha brake controllers, Reese hitches, Wesbar trailer harnesses, Draw-Tite hitches, Curt Manufacturing hitches, Peterson lights and light kits, Corrosion Block spray lubricant and Corrosion Block grease!
Trailer Services Performed with Care
Some common trailer repair services provided by Hanna Trailer Supply's expert service staff, include: Replacing trailer rims, wheel bearing repacking or replacement, replacing leaking or damaged grease seals, installing bearing buddies, proper torque of lug nuts, axle replacement, leaf spring replacement, installing new fenders, DOT trailer inspections, installing LED lights on trailers, troubleshooting and repairing damaged wires, bad grounds, corroded connections and open circuits, rewiring trailers, spot welding, installing new trailer decks, installing new trailer tongue jacks, trailer tire replacement, trailer brake inspection and repair, service and adjustment of trailer brakes, replacing electric brake magnets, replacing brake drums, replacing brake shoes, replacing master cylinders and wheel cylinders, replacing brake lines, surge brake actuator repair and replacement, trailer hitch installation, trailer vehicle wiring, installing electric trailer brake controllers, installing electric trailer brake breakaway switches and batteries, trailer roof repair (enclosed trailers), trailer cover repair and replacement (coverall trailers), trailer aluminum panel replacement, installing ladder racks (enclosed cargo trailers), installing E-Track and logistical tie down tracks, installing D-Rings and other trailer tie downs, installing salt shields, paddlegrabbers and ski guides (snow trailers), installing cargo control devices, replacing trailer couplers, and installing trailer safety chains.
Other Services
In addition to RVs, travel trailers and pop-up or tent campers, Hanna Trailer Supply Service Center provides premiere fleet vehicle, utility trailer, enclosed trailer, snowmobile trailer, snow plow and salter repair services. Our service experts inspect and repair every make and model under the sun. Call us at 414-762-7950 to have a repair specialist assist you in scheduling your next service appointment.
We Install And Repair SnowDogg Snow Plows And SaltDogg Salt Spreaders!
After choosing the right snowplow and/or salter to fit your vehicle and snow plowing operation, choose Hanna Trailer Supply for full service sales, mounting, wiring and installation of your snow plow and/or salt spreader. Start by browsing our full line of snowplows and salters online, and speak with one of our snowplow/salter sales staff to assist you in selecting the best fitting plow and the right capacity salt spreader for your snow and ice removal needs. Hanna Service Technicians also repair or replace snowplows of many makes and models, with quality Buyers aftermarket snowplow parts. In addition, we carry a full line of salter replacement parts to keep your snow and ice removal equipment in top performing condition. And don't forget to schedule your appointment for a performance check and snowplow maintenance to change your snowplow hydraulic fluid annually, or more often after repeated use of your plow.