New Motorcycle Trailers
Hanna RV carries and creates enclosed pull-behind motorcycle trailers in southern Wisconsin. We carry affordable single and double motorcycle trailers at prices to beat Craigslist and create custom-built to-spec options that suite your needs. Our trailers are durable and lightweight and resist snow and heat to protect your bikes. Call us at 414-762-7950 to discuss prices and options, or buy one of our standard models above. If you'd prefer an open trailer, browse our selection of ATV/UTV trailers or contact us for options.
Prices are figured at cash or check. Credit card adds 2%.
Many people like to take their motorcycles to rallies or scenic destinations across the country. Many also do not like to ride their motorcycle for a 1,000-mile trip. A brand new enclosed motorcycle trailer protects your bike from thieves while you are on the road staying at a hotel overnight. Enclosed motorcycle trailers can also be used as storage units during the cold winter months in the Midwest when the roads are too dangerous to ride on.
Five Reasons You Will Love Trailering Your Bike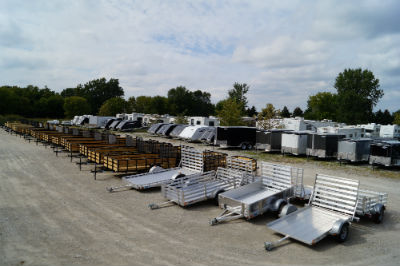 1. More Freedom - If you're going on a vacation, a trailer gives you the freedom to take your bikes on the trip along with your other gear. If your destination is cross country and you prefer not to ride the whole way, trailering offers a great alternative. At some point, you may need to take your bike to the shop for repairs or maintenance. You have the option and flexibility to haul it there with an enclosed trailer.
2. More Protection - An enclosed trailer gives you protection against the weather and road grime. Your bike arrives ready to ride and looking great.
3. More Security - You have better security from vandalism and theft for when your bike is not in use. Use your trailer for long term storage.
4. More Trails and Terrain - Let's face it, if you ride often enough, eventually your local area is going to feel a little tame. Hauling your ride to a new location gives you access to new roads and terrain to explore and enjoy.
5. More Fun - A greater diversity of hills, slopes, turns, and scenery adds to your experience and adventure. Join your crew in exploring new geography and meet new friends who know the territory along the way.
Source: www.AmeraLite.com, www.uscargo.com
Trailers: Utility, Cargo, Equipment, More!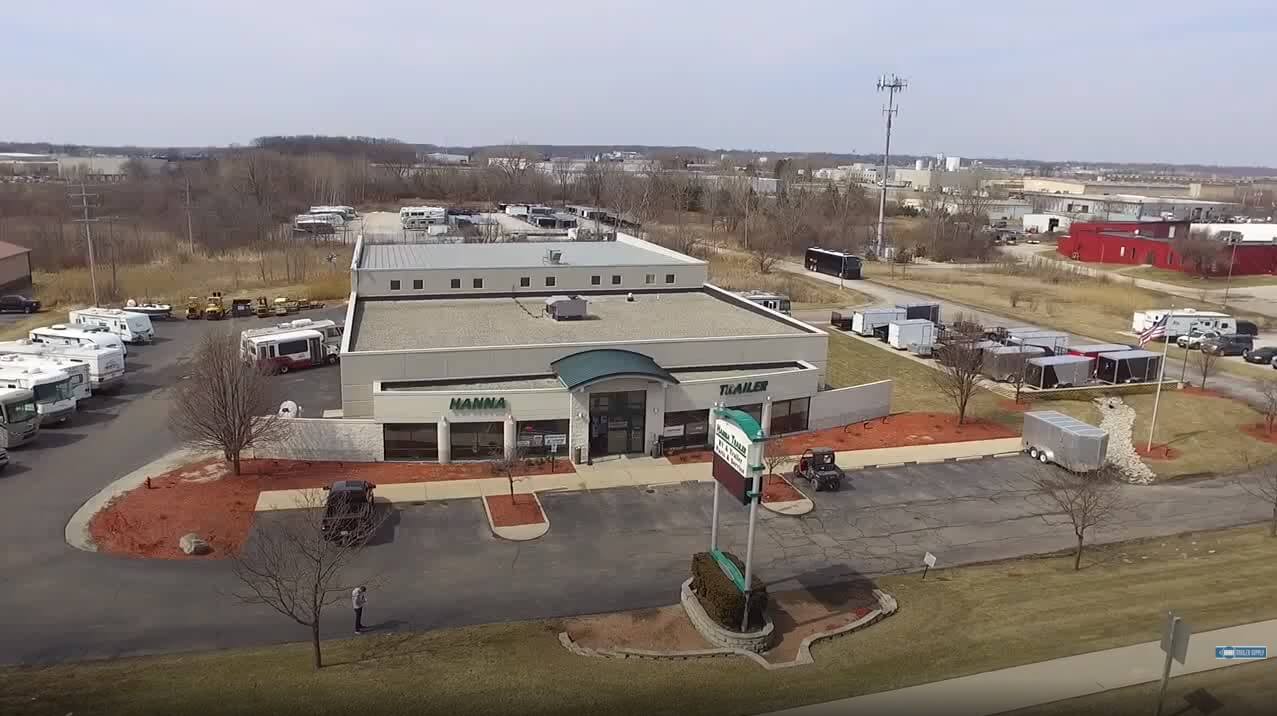 Shop for Trailers and Browse Our Large Selection of Motorcycle Trailers Set-up and Ready for the Road!
Hanna Trailer Supply's Milwaukee motorcycle trailer sales inventory provides you the best options for hauling your motorcycle. Haul your motorcycle to new highway horizons with a Milwaukee motorcycle trailer from Hanna Trailer Supply.
Hanna Trailer Supply features a full line of Chicago motorcycle trailers offering the most popular features and best trailer accessories. Triton motorcycle trailers offer a variety of loading and lighting options, bed sizes, wheel and tire selection, and frame, bed, and ramp construction materials. From single and multiple motorcycle hauling to motorcycle towable accessory trailers, Hanna Trailer Supply's Milwaukee motorcycle trailer sales inventory gets your bike and traveling items to the next destination in style.
If you're tired of treading your home block, haul your bike to new territory with a Milwaukee motorcycle trailer from Hanna Trailer Supply. Call a Chicago motorcycle trailer sales specialist at 414-762-7950 for more information on the motorcycle hauling options available to you. Hanna Trailer Supply is the leading provider of new and used trailers in Southeastern Wisconsin and Northern Illinois.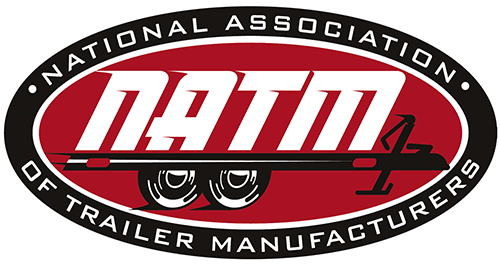 Hanna Trailer Supply is a proud member of the North American Trailer Dealers Association. By maintaining our membership in this association of light and medium duty trailer dealers, the employees of Hanna Trailer Supply are able to keep up with the latest trends and education from industry professionals, and through NATDA benefits are able to pass along additional savings and value-added services to our customers. Click here to learn more about the NATDA.
When you buy a Triton trailer, Parker Performance trailer, Forest River trailer, Liberty Industries trailer or any other brand name trailer, be sure to look for the NATM decal that signifies the trailer is National Association of Trailer Manufacturers' standards compliant for safety and performance. Trailer manufacturers must successfully complete the NATM Compliance Consultation in order to be allowed to use these decals on their trailers. The decal is the only way a trailer buying customer can be certain that a trailer complies with all Federal Motor Vehicle Safety Standards (FMVSS), as each of these manufacturers must complete their compliance consultation every two years. NATM is proud to uphold and support safety standards throughout the light and medium duty trailer industry. Hanna Trailer Supply offers only the best utility trailers, snowmobile trailers, enclosed trailers, aluminum utility trailers and many more trailers that carry the NATM compliant logo for our customers throughout southern Wisconsin and Northern Illinois. Click here for more consumer information provided by NATM and visit the Hanna Trailer Supply's trailer sales lot located just south of Mitchell International Airport, on Howell Avenue in Milwaukee County.
Wisconsin's Dealer for Motorcycle Trailers
Hanna RV ships parts across the nation from Chicago to California. Our store in Oak Creek, just south of Milwaukee, is visited each week by customers from across the Midwest, drawing the majority of our business from these cities and counties:
Milwaukee County
Milwaukee
West Allis
Wauwatosa
Greenfield
Franklin
Oak Creek
South Milwaukee
Cudahy
Greendale
Shorewood
Whitefish Bay
Glendale
Brown Dear
St. Francis
Waukesha County
Waukesha
New Berlin
Brookfield
Menomonee Falls
Muskego
Oconomowoc
Pewaukee
Hartford
Lisbon
Sussex
Hartland
Mukwonago
Merton
Delafield
Racine County
Racine
Mount Pleasent
Caledonia
Burlington
Norway
Sturtevant
Kenosha County
Kenosha
Pleasant Prairie
Salem
Washington County
Ozaukee County
Dane County
Madison
Sun Prairie
Fitchburg
Middleton
Stoughton
Oregon
Waunakee
Jefferson County
Dodge County
Walworth County
Brown County
Winnebago County
Outagamie County
Sheboygan County
Fond Du Lac County
Calumet County
Manitowoc County
Lake County
Waukegan
Buffalo Grove
Wheeling
North Chicago
Gurnee
Mundelein
Highland Park
McHenry County
Kane County
Cook County
DuPage County
Kendall County
Boone County
Winnebago County
Stephenson County
Ogle County
DeKalb County
Will County
Prices are figured at cash or check. Credit card adds 2%.