2019 6 X 12 Cargo Trailer Information - Hanna Trailer Supply
Hanna Trailer Supply offers 6X12 Enclosed Trailer rentals. Sometimes renting the right tow-behind pop-up camper or cargo trailer can be a better solution than purchasing. If you are in the greater Milwaukee or Chicagoland area, Hanna Trailer Supply has the solution for your camping or cargo hauling rental needs. Whether you're just planning a quick affordable trip, need the right equipment for short-term hauling, or are reserving an extended stay RV camping vacation, Hanna Trailer Supply's camper, trailer and RV rental services allow you to accomplish these goals with a minimal investment. Follow the adventures of our Enclosed Rental Trailer as it travels throughout the country.

Hanna Trailer Supply - Pop-Up & Tent Camper Rentals Closed This Season
Contact our store for more information about when they will return.
---
Hanna Trailer Supply - Enclosed Cargo Trailer Rental
Renting a tow-behind utility trailer is quick and easy when you visit Hanna Trailer Supply!
Enclosed Cargo Trailer Rental Pricing
Security Deposit: $100
Daily Rate: $55
Weekly Rate: $289
All of our rental units are MTI 6' x 12' Enclosed Cargo Trailers. They come equipped with E-Track on the floors and walls and two removable motorcycle wheel chocks.
Trailer Specs
Hitch Height: 17"
Coupler Size: 2"
Interior Height: 72"
Interior Width: 67"
Exterior Height: 94"
Rear Door Opening Height: 66"
Rear Door Opening Width: 62.5"
Follow the travels of our rental trailer throughout the year: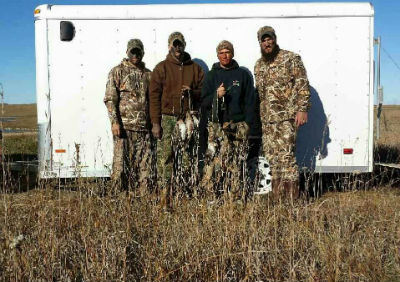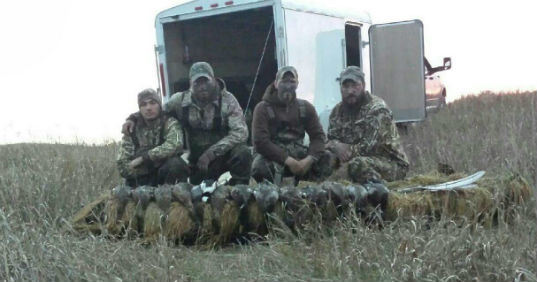 Way to go guys! Looks like a successful hunting trip out west, and the Hanna Trailer Supply Enclosed Utility Rental Trailer made the trip a little easier hauling the hunting gear.
---