2019 Pop Up Camper Rental / 6 X 12 Cargo Trailer Information - Hanna Trailer Supply
Hanna Trailer Supply offers Pop-up/Tent Campers and 6X12 Enclosed Trailer rentals? Sometimes renting the right tow behind pop-up camper or cargo trailer can be a better solution than purchasing. If you are in the greater Milwaukee or Chicagoland area, Hanna Trailer Supply has the solution for your camping or cargo hauling rental needs. Whether you're just planning a quick affordable trip, need the right equipment for short-term hauling, or reserving an extended stay RV camping vacation, Hanna Trailer Supply's camper, trailer and RV rental services allow you to accomplish these goals with a minimal rental investment. Follow the adventures of our Enclosed Rental Trailer as it travels throughout the country.

Hanna Trailer Supply - Pop-Up Or Tent Camper Rental Rates & Info
Renting a tow-behind pop-up/tent camper is sure to be a fun and exciting experience for you and your family.

Download Brochure PDF - Coming Soon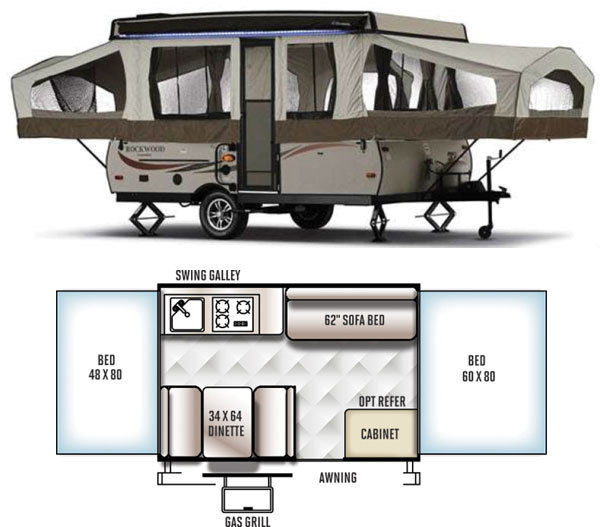 Pop-Up Or Tent Camper Rental Trailer Specifications
All of our rental units are New For 2016 - Rockwood 1970 models.
Model: 1970
Closed Body: 15' 3" X 84"
Closed Overall: 15' 3" X 84"
Closed Height: 57"
Open Length: 20' 1"
Hitch Weight: 242 LBS
Dry Weight: 1,853 LBS
Cargo Capacity: 1,389 LBS
Total Weight: 3,242 LBS
Tire Size: 13"
Fresh Water Capacity: 20 GALS
Front Bed Area: King Bed
Rear Bed Area: Double Bed
Sleeping Capacity: 6
Pop Up Or Tent Camper Rental Rate
Security Deposit: $300
Security Deposit with Pets: $300
Pop-Up Camper Weekly Rate: $450
Pop-Up Camper Daily Rate (4 Day Minimum): $90
Renting a camping unit offers many advantages for you and your family.
Below are the Features Included in All Units:
Sleeping (sleeps 6)
Furnace
Refridgerator
Cookstove
Sink
Air Conditioning
Hot Water Heater
If you are considering the purchase of a camper, renting one will give you the chance to see if a tent camper is right for you.
Most vehicles, including compact models, are capable of pulling our rental units.
Does your lifestyle make it impractical to invest in a camper of your own? Renting a camper will allow you and your family to camp without the cost of purchasing.
All renters must be at least 25 years old and carry a valid Wisconsin drivers license.
Renter's vehicle must be equipped and wired for trailering. Hanna Trailer Supply can provide and install needed equipment and wiring at competitive prices. (2" ball, 4-flat wiring)
All rentals must be picked up at 1 pm on day of departure (NO EXCEPTIONS). Rentals must be returned by 10 am on return date (NO EXCEPTIONS).
$100 deposit is required to make reservation.
Rental fee and security deposit are due when you pick up your rental. Your $100 deposit will be applied to the cost of your rental.
Cancellation Policy: All deposits are non-refundable. Because we are a seasonal business and want to make sure we optimize the schedule, we want you to be sure of your time frame.
Pet Policy: We do allow pets but require an additional $300 security deposit. When rental is returned there must be no evidence that a pet has been in the unit, it must be cleaned or you will not be refunded the $300 additional security deposit.
Smoking Policy: No smoking allowed.
Insurance: Must show proof of insurance coverage that covers towing of trailer.
Additional Fees: Wash exterior $35. Clean Interior $75. Wash Tents $50.
LP Gas is included in the cost of rental.
No Porta Potti is supplied with the rental. We do sell them if you need them for your trip.
---
Hanna Trailer Supply - Enclosed Cargo Trailer Rental
Renting a tow-behind utility trailer is quick and easy when you visit Hanna Trailer Supply!
Enclosed Cargo Trailer Rental Pricing
Security Deposit: $100
Daily Rate: $55
Weekly Rate: $289
All of our rental units are MTI 6' x 12' Enclosed Cargo Trailers. They come equipped with E-Track on the floors and walls and two removable motorcycle wheel chocks.
Trailer Specs
Hitch Height: 17"
Coupler Size: 2"
Interior Height: 72"
Interior Width: 67"
Exterior Height: 94"
Rear Door Opening Height: 66"
Rear Door Opening Width: 62.5"
Follow the travels of our rental trailer throughout the year: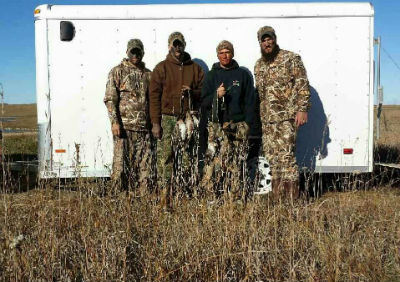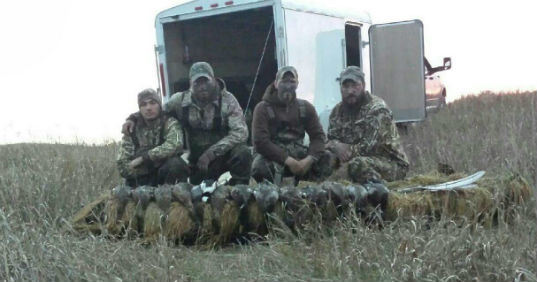 Way to go guys! Looks like a successful hunting trip out west, and the Hanna Trailer Supply Enclosed Utility Rental Trailer made the trip a little easier hauling the hunting gear.
---