Triton 02360-G 2200 Lb Galvanized Snowmobile Trailer Torsion Axle
Brands:
Product Number:
TRITON-02360-G
Triton 02360-G 2200 Lb Galvanized Snowmobile Trailer Torsion Axle
Product Number:
TRITON-02360-G
$675.95
$569.99
You Save $105.96 (15.7%)
Attention Customers:
The items we have listed for pop up campers are the only items we have available. We are not able to special order any items at this time, and we are unable to provide technical assistance due to high order volume. Thank you for your understanding.
Adding this item to your cart will qualify your order for US domestic


Upgrade your standard Triton 02360 snowmobile trailer torsion axle with the Triton 02360-G 2200 Lb Galvanized Torsion Axle. Featuring galvanized steel construction and zinc-plated wheel studs, this upgraded axle is designed for the ultimate corrosion and rust resistance.


**Please note this axle will come with the brake flange upgrade near the hub as a courtesy upgrade. This allows for the installation of brakes. It will not affect operation if brakes are not installed. **
Mounting hardware sold separately.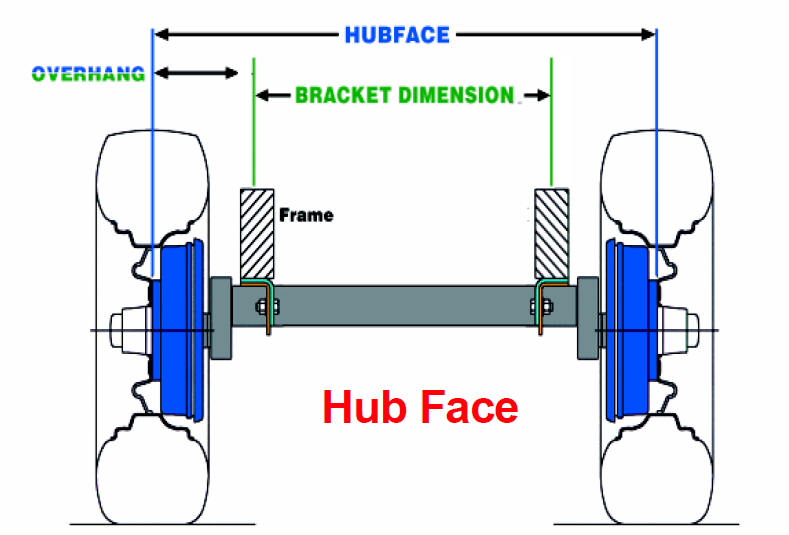 Product Specifications

Hubface to Hubface: 71 inches
Outside of Bracket to Outside of Bracket: 54 inches
Center of Bracket to Center of Bracket: 52 inches
Overall Length of Mounting Brackets: 10 inches
The angle of articulation on the trailing arms of the axle is 32 degrees down
Check these to make sure you have the correct axle! Use diagram for reference
Axles are not returnable and all axle sales are final.
Mounting hardware is not included.
Torque Specifications

Lug Nuts - 90 ft/lbs
Mounting Bolts - 55 ft/lbs


"Where can I go to get detailed information on my Triton trailer?"

The Triton website has details about all of its trailers. The customer instruction sheets on the website will give you numbers for common wear items and replacement parts (TritonTrailers.com Instruction Sheets).

Not sure exactly what year or model of Triton trailer you have?
Click here to view our Triton VIN Number Breakdown Chart
Click here for the Triton Trailer customer information sheets
Additional Products for Replacing an Axle
Axle mounting hardware can be purchased here
Axle gaskets can be purchased here
Standard 1/2" lug nuts can be purchased here
Chrome acorn style 1/2" lug nuts can be purchased here

Prop. 65 Warning for California Residents
WARNING: This product may contain chemicals known to the State of California to cause cancer, birth defects, or other reproductive harm.
Customers Also Bought:
REG. $119.99
Sale! - $99.99
You Save $20.00 (16.7%)
Free Shipping
REG. $563.99
Sale! - $479.99
You Save $84.00 (14.9%)
Free Shipping
REG. $609.99
Sale! - $509.99
You Save $100.00 (16.4%)
Free Shipping