Triton 07835 Flush Mount Tie Down Kit
Brands:
Product Number:
TRITON-07835
Triton 07835 Flush Mount Tie Down Kit
Product Number:
TRITON-07835
$56.99
$46.99
You Save $10.00 (17.5%)
Attention Customers:
The items we have listed for pop up campers are the only items we have available. We are not able to special order any items at this time, and we are unable to provide technical assistance due to high order volume. Thank you for your understanding.
Adding this item to your cart will qualify your order for US domestic


The Triton 07835 Flush Mount D-Ring Kit can be mounted anywhere on the deck of the trailer for personal placement of tie downs where needed.
Product Features
Quickly and easily add tie downs for extra connections to the deck wherever they might be needed.
This D-Ring Kit allows you to increase the functionality and versatility of your trailer with minimal installation time needed.
Each d-ring comes with two bolts, lock nuts, washers, and a backing plate for a strong and secure position.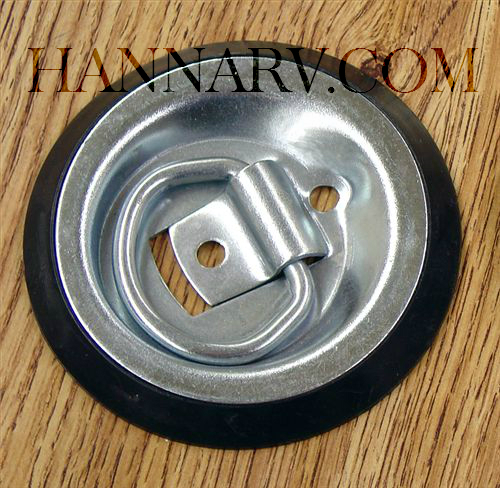 Click here to view Installation Instructions for the Triton 07835 Flush Mount D-Ring Kit.
Additional Information
Triton Snowmobile Trailers Brochure
Hanna Trailer Supply Snowmobile Trailers - Available Now!

Hanna Trailer Supply Snowmobile Trailer Parts and Accessories

A Comprehensive Guide for Getting Your Snowmobile Trailer Ready for the Season
Not sure exactly what year or model of Triton trailer you have?
Click here to view our Triton VIN Number Breakdown Chart
Ask The Triton Expert
"Where can I go to get detailed information on my trailer?"

The Triton website has details about all of it's trailers. The customer instruction sheets in the website will give you numbers for common wear items and replacement parts (TritonTrailers.com Instruction Sheets). For anything beyond that please call your local dealer. Also, you should have received an infomation packet when you bought your trailer containing all this information and more. Again see your dealer for getting this packet if you didn't receive it.

Prop. 65 Warning for California Residents
WARNING: This product may contain chemicals known to the State of California to cause cancer, birth defects, or other reproductive harm.