2022 Load Trail 83" X 20' Tandem Axle 14,000 Lb Steel Car Hauler / Equipment Trailer with 5' HD Split Fold Gate (263901)
2022 Load Trail 83" X 20' Tandem Axle 14,000 Lb Steel Car Hauler / Equipment Trailer with 5' HD Split Fold Gate (263901) (
263901

)
Trailer Type: Open Utility Trailer
Price:
$6,959.00
$6,589.00
This product can only be picked up in stores
Out of Stock
Cash / Check Price: $6589 + Tax
Credit Card Add 2%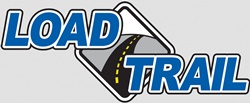 Trailer Features:
6" Channel Frame
Two 7,000 lb Dexter Spring Axles - Electric Brakes on Both Axles
ST235/80 R16 LRE 10 Ply Tires - Black Wheels
2-5/16" Adjustable 4 Hole Coupler
Treated Wood Floor with 2' Dove Tail
Removable Diamond Plate Steel Fenders
5′ HD Split Fold Gate with ramp and Spring Assist (Dove)
16" Cross Members
1-10K Drop Leg Spring Return Tongue Jack
LED Lighting with Cold Weather Harness
Four 4" Weld On D-Rings
Trailer Specs:
GVWR: 14,000 lbs
Trailer Weight: 2,945 lbs
Payload: 11,055 lbs
Finishing Coat: DTM Polyurethane Coating System
Additional Info:
As an added benefit, Load Trail now includes standard with every trailer, a 2 year roadside assistance contract FREE OF CHARGE. This protection provides 24 /7 roadside assistance when towing your Load Trail trailer. The coverage extends to both THE TRAILER AND THE TOWING VEHICLE TWO YEARS from the date of purchase. Their roadside assistance program will make sure you are never stranded due to unforeseen circumstances when on business or personal trips.
Program covers:
* Towing / Road Service for both tow vehicle and trailer
* Vehicle Fluid Delivery (includes fuel, hydraulic fluid, etc...)
* Flat Tire Changes
* Jump Starts (dead battery service)
* Lock-out-service
* On and Off-Road Coverage
* Both Commercial & Consumer use
This coverage is included with every new Load Trail Trailer. All benefits for the trailer are automatically extended to the tow vehicle and both are covered two years from the date you purchase your Load Trail trailer.
Go ahead, tow with confidence!
24/7 Roadside Assistance Hotline: 1-877-211-8138
Do I need an electric brake controller to tow this trailer?



Yes, to have functioning electric brakes on the trailer, your tow vehicle must have a brake controller. Many recent model tow vehicles come with a controller installed in the dash.
Where can I get an electric brake controller installed?
Hanna Trailer Supply stocks aftermarket brake controllers, and our Service Department can install a new brake controller on your vehicle so that you can tow your new trailer safely and legally.
---
Questions on this trailer?